Space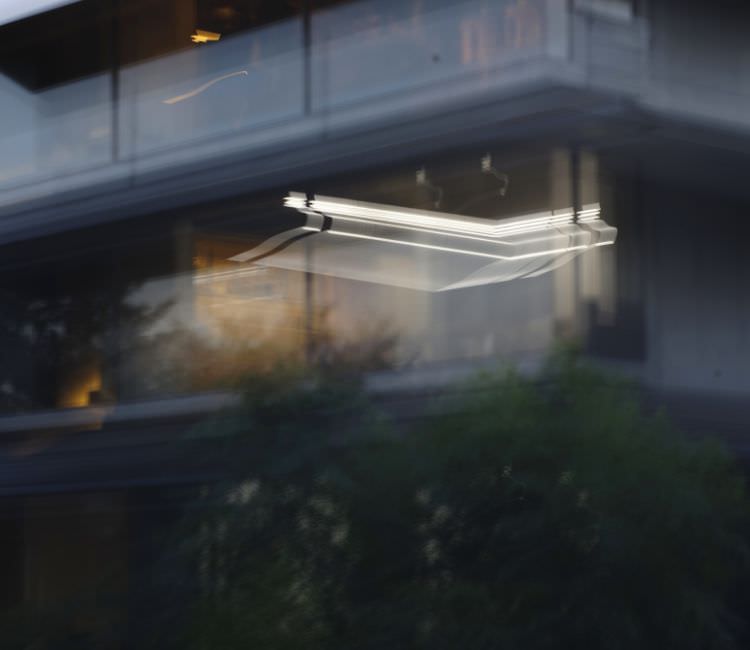 About our space
「kojin kyoto」、そこは京都の特等席。
自然と空間がシームレスにつながる特別な場。
「kojin kyoto」は、他に類を見ない創造のための場です。鴨川のほとりに建つという利点を最大限に生かし、建物と自然がシームレスにつながる唯一無二のエキジビション空間に。京都のおおらかな自然に抱かれているような居心地の良さのなか、様々なクリエーションを優しく演出してくれます。
kojin kyoto is one of the best located facilities in Kyoto.
It is a special place where a human-made space is seamlessly
connected to nature. kojin kyoto is an unparalleled space for creativity. Taking full advantage of its location on the banks of the Kamo River, kojin kyoto is a one-of-a-kind exhibition space that seamlessly connects buildings with nature. Feel embraced by nature in the midst of Kyoto, in a space that offers a stage for a wide range of creations.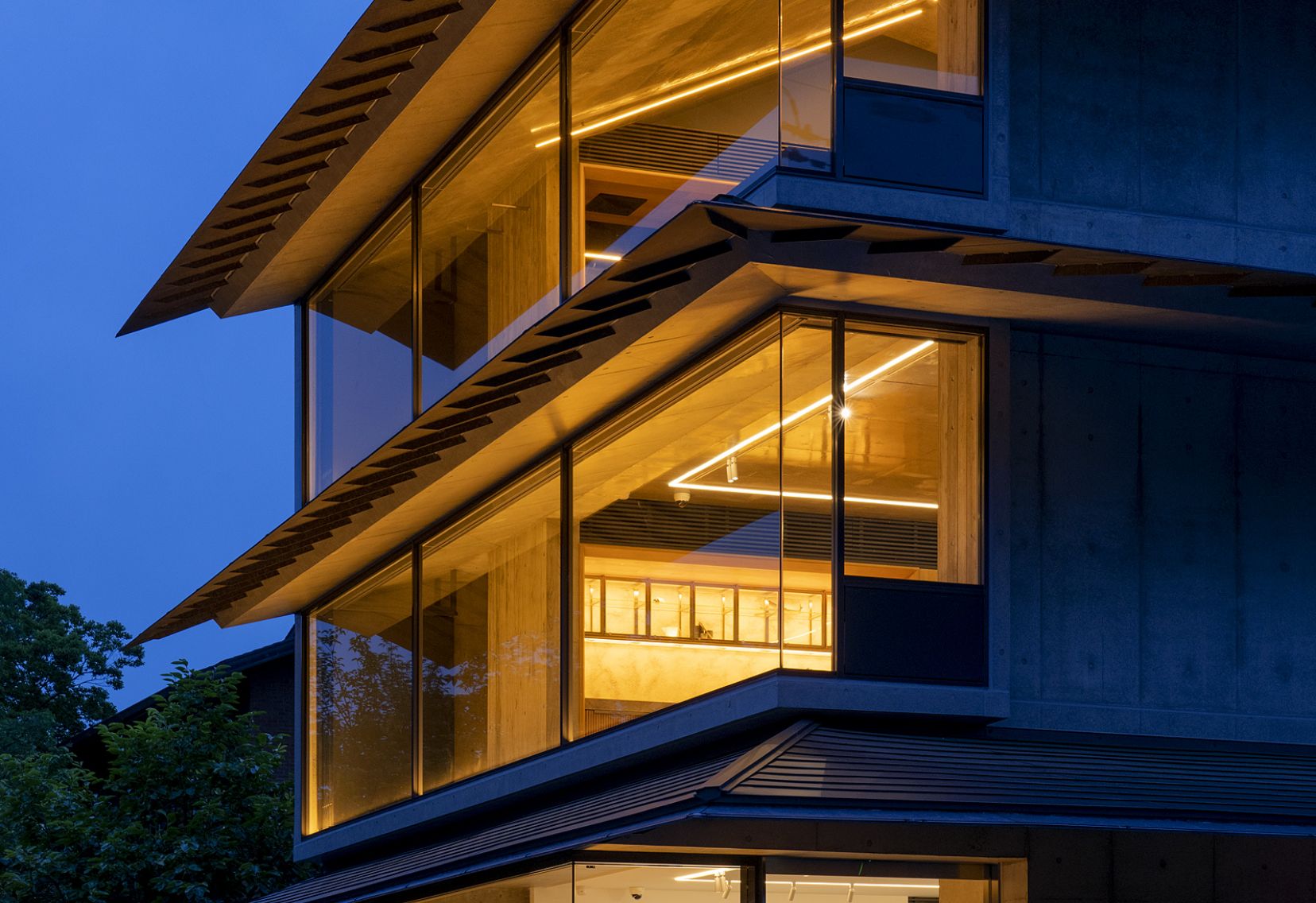 Usage image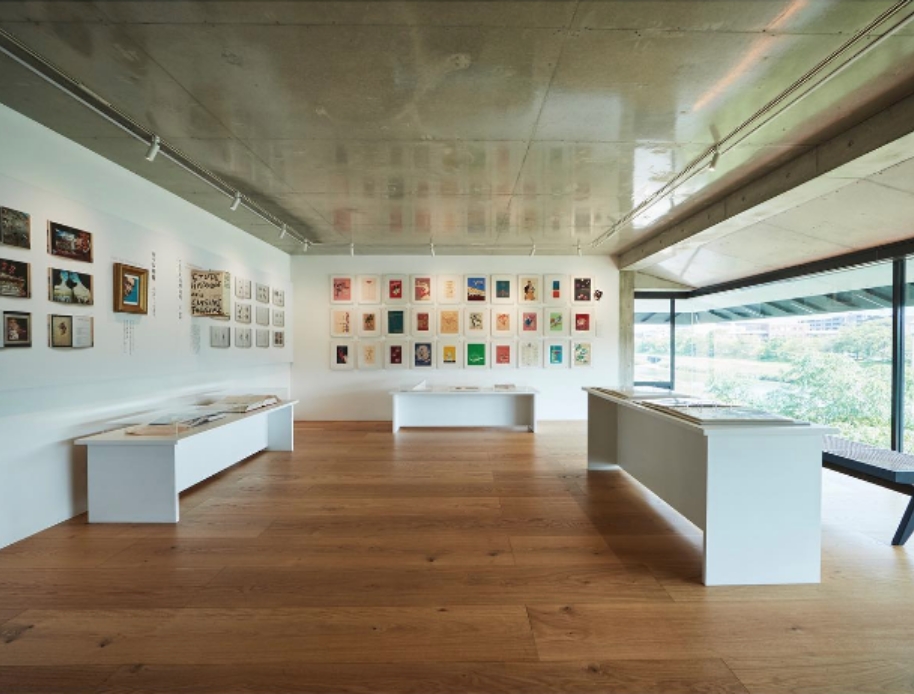 器の展示会では、
実例を交えた提案も
器やグラス、花器などの展示会を開催する際、「kojin kyoto」であれば、作品を見せる以外に"実際に使う"ことも可能に。3Fにあるシンプルなキッチンを利用すれば、調理や花生けの作業もこなせます。
Exhibitions of tableware with examples of how each piece might be used

kojin kyoto holds exhibitions of tableware, glassware, and vases,going beyond simply displaying the works by enabling visitors to use them. The simple kitchen on the third floor can be used for cooking and flower arrangement.
クリエイティブを
五感で味わうお披露目会
用途に合わせて自在に使えるエキシビションスペースは、さまざまな新商品をお披露目するイベントなどにも最適です。テイスティングや、スペシャルな食事会など、幅広くお使いいただけます。
Interactive exhibitions to experience creativity with all five senses

Designed to be used for any purpose, the exhibition space is also ideal for events that showcase a variety of new products. The space is suitable for a wide range of events, including tastings and special dinner parties.
テキスタイルや
ファッションの展示にも
白とグレーで構成された空間は、そこに置いたり吊るしたりするモノに存在感を与えます。服飾やテキスタイルの展示会にお使いいただく際、地下のスペースをゲスト用のバーにアレンジしても。
Perfect for textile and fashion exhibits

The white and gray color scheme of the space emphasizes the impact of objects placed or hung there. When used for garment and textile exhibitions, the basement floor can serve as a bar for guests.
世界観をとことん作り込む
アート展
クリーンでシンプルな空間では、とことん自由に世界観を構築することが可能。プロップを持ち込んだりライティングを施したりすることで、期間限定で幻のようなアート展を作り上げることも。
Art exhibitions to present unique artistic ideas and perspectives

The clean and simple space allows exhibitors to create their own world representing their unique ideas and perspectives. Exhibitors can bring in props and install lighting equipment to create a fantastic art exhibition for a fixed period of time.
ブランドや企業の
スペシャルな発表会に
クローズドで行うスペシャルな発表会や、ブランドのレセプションの場としても威力を発揮。メイン階以外のフロアは、ウェルカムバーやアフターラウンジとしてご利用いただくことも可能です。
For special presentations of brands and companies

The facility also excels as a venue for special private presentations and brand receptions. Floors other than the main floor can be used as a space to offer drinks to guests or as a lounge for an after-party.
トークショーや
音楽の鑑賞会も特別な時間に
鴨川や東山を見張らす絶好のロケーションなので、芸術鑑賞会やトークショー、ワークショップにもおすすめです。最高の眺めと芸術を共に味わう、他にはない贅沢を体験できる場がここにあります。
Make talk shows and music events a special moment

The perfect location overlooking the Kamo River and Higashiyama makes the facility an excellent place for art events, talk shows, and workshops. You and your guests will experience the unparalleled luxury of enjoying the best view and art at the same time.
Floor
「kojin kyoto」は、地下1階から地上3階までの4フロア構成。いずれもシンプルで、ご利用いただく方の目的に応じて自在にお使いいただけます。各フロアに機能的で独立した使い勝手を有しながらも、全体的には古都のイメージにすんなり馴染む静かなトーンが特徴的。建物に足を踏み入れた瞬間から、深呼吸したくなるような爽快感を感じさせてくれます。 kojin kyoto consists of four floors, from the first basement level to the third floor aboveground. All are designed in a simple manner and easily adaptable according to the purpose of use. While each floor is functional and independent, the overall design of the building is characterized by a subtle tone that easily blends in with the image of the ancient capital. From the moment you step into the building, you will feel exhilarated, making you want to take a deep breath.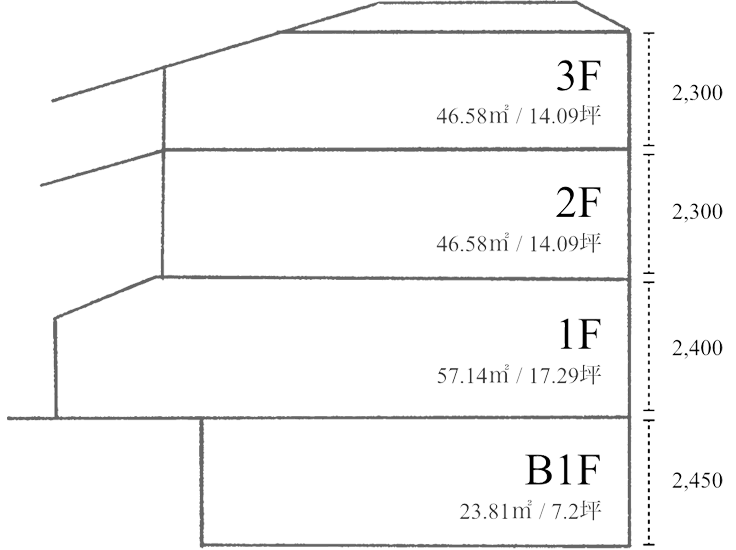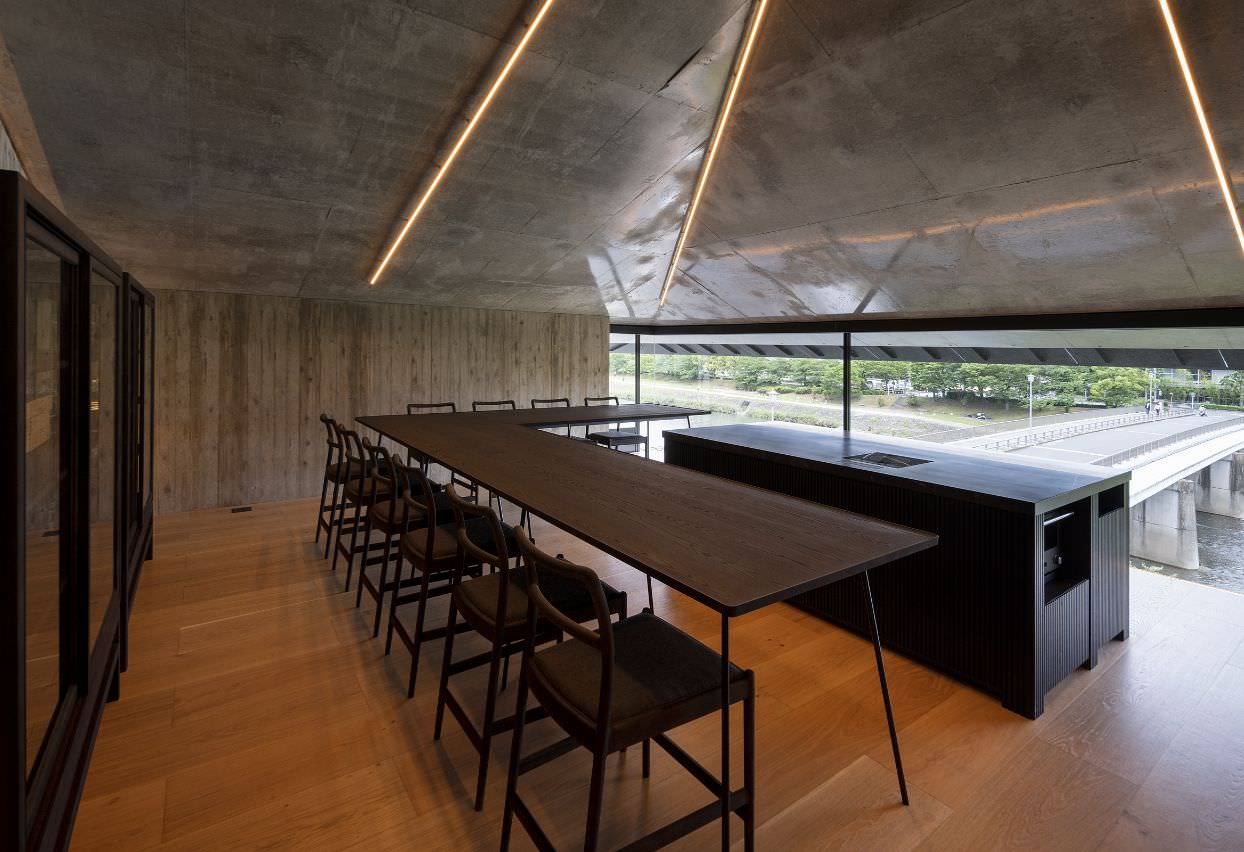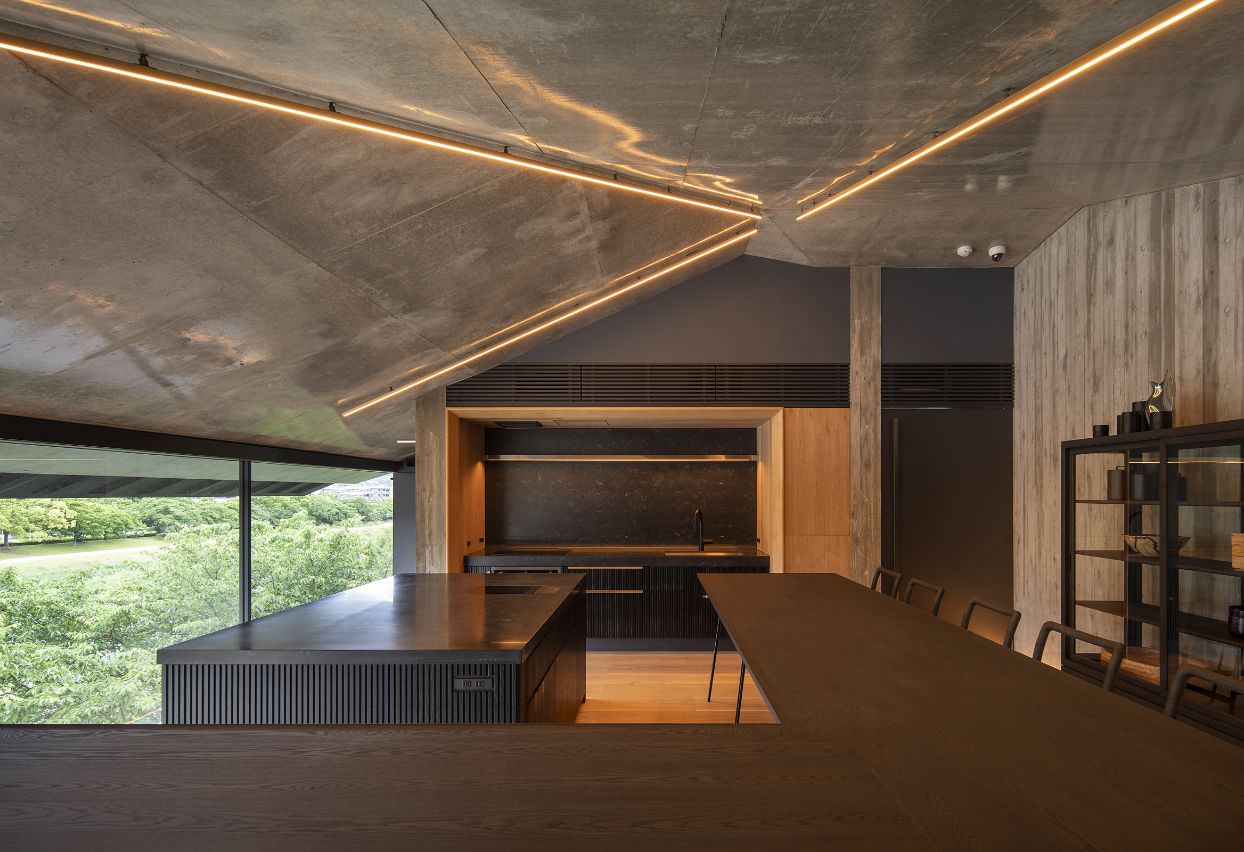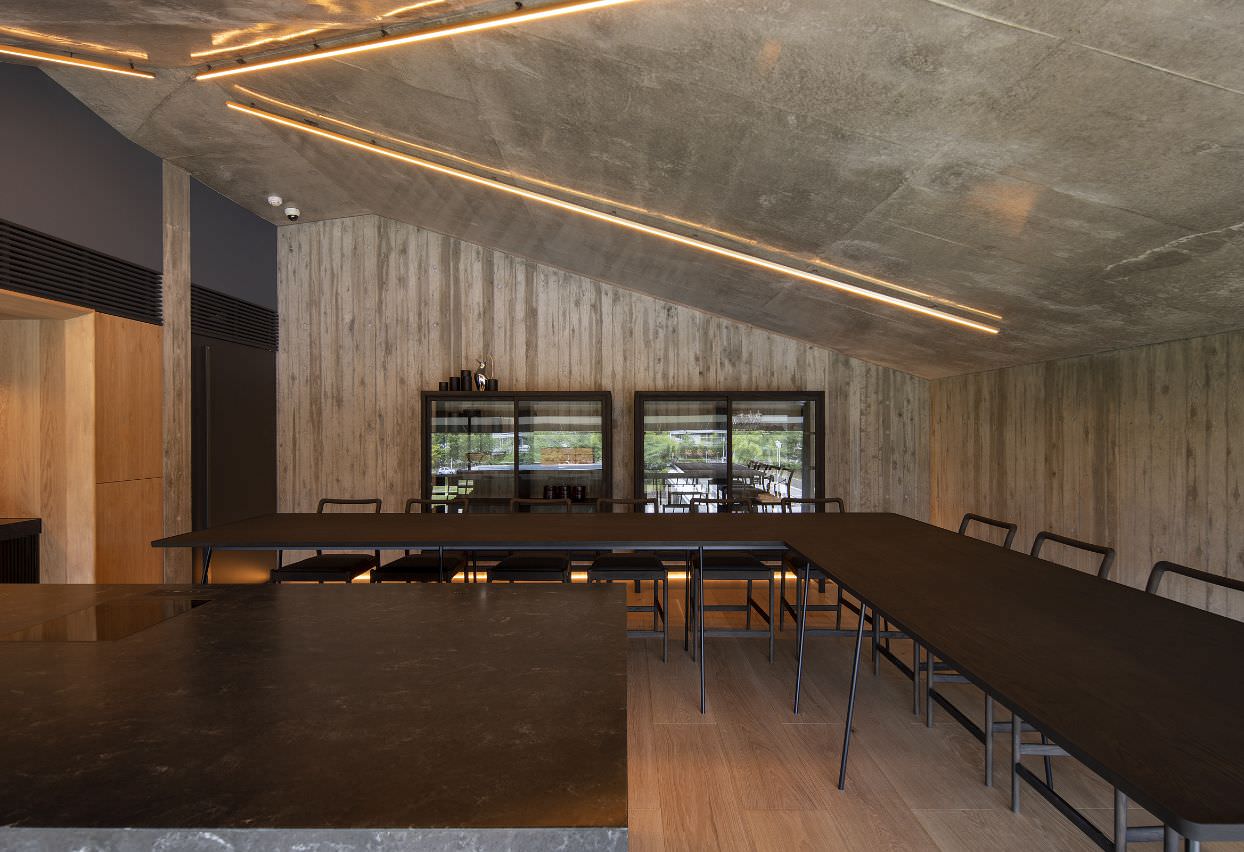 3F : Tasting Counter

46.58㎡ / 14.09坪/高さ2,300mm
シンプルなキッチンが付帯した、カウンタースタイルのテイスティングスペース。

There is a convenient penthouse with bar areas and a simple yet elegant kitchen attached.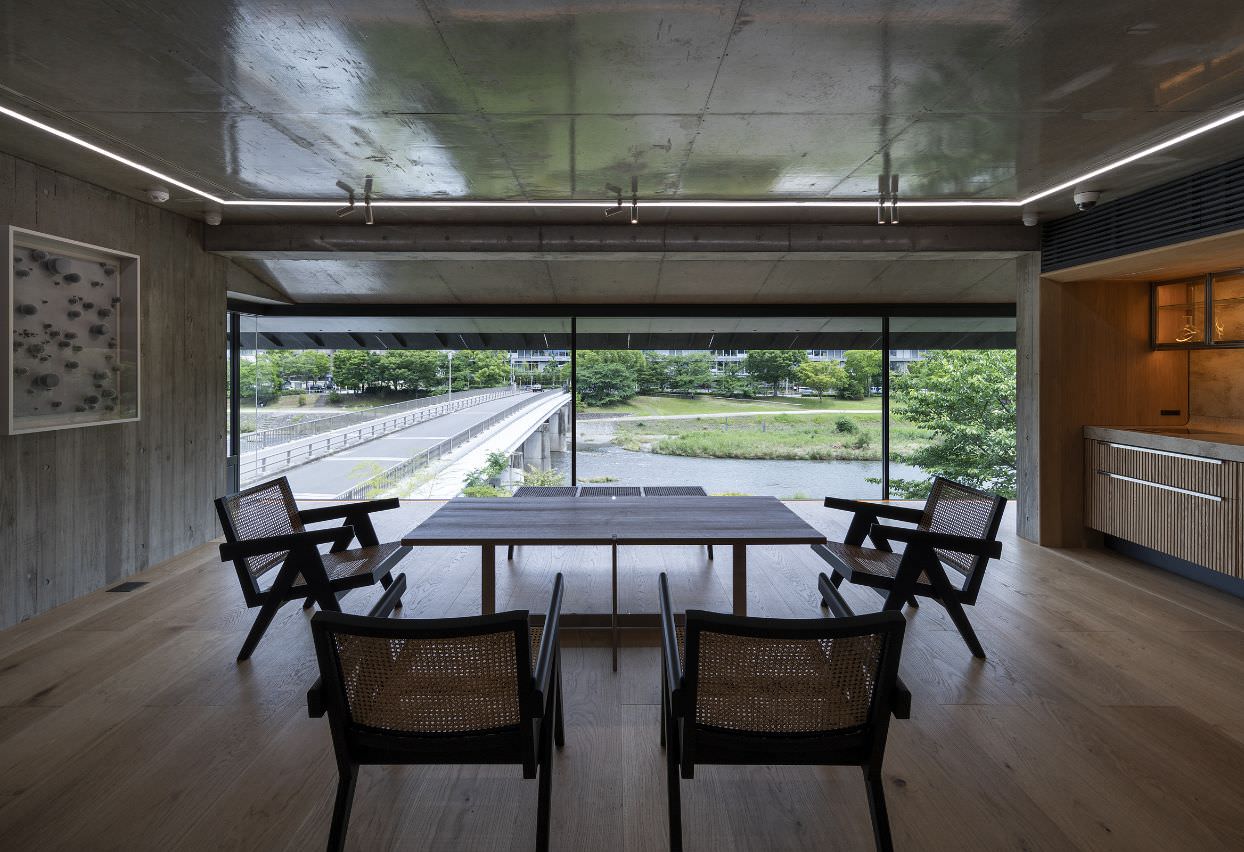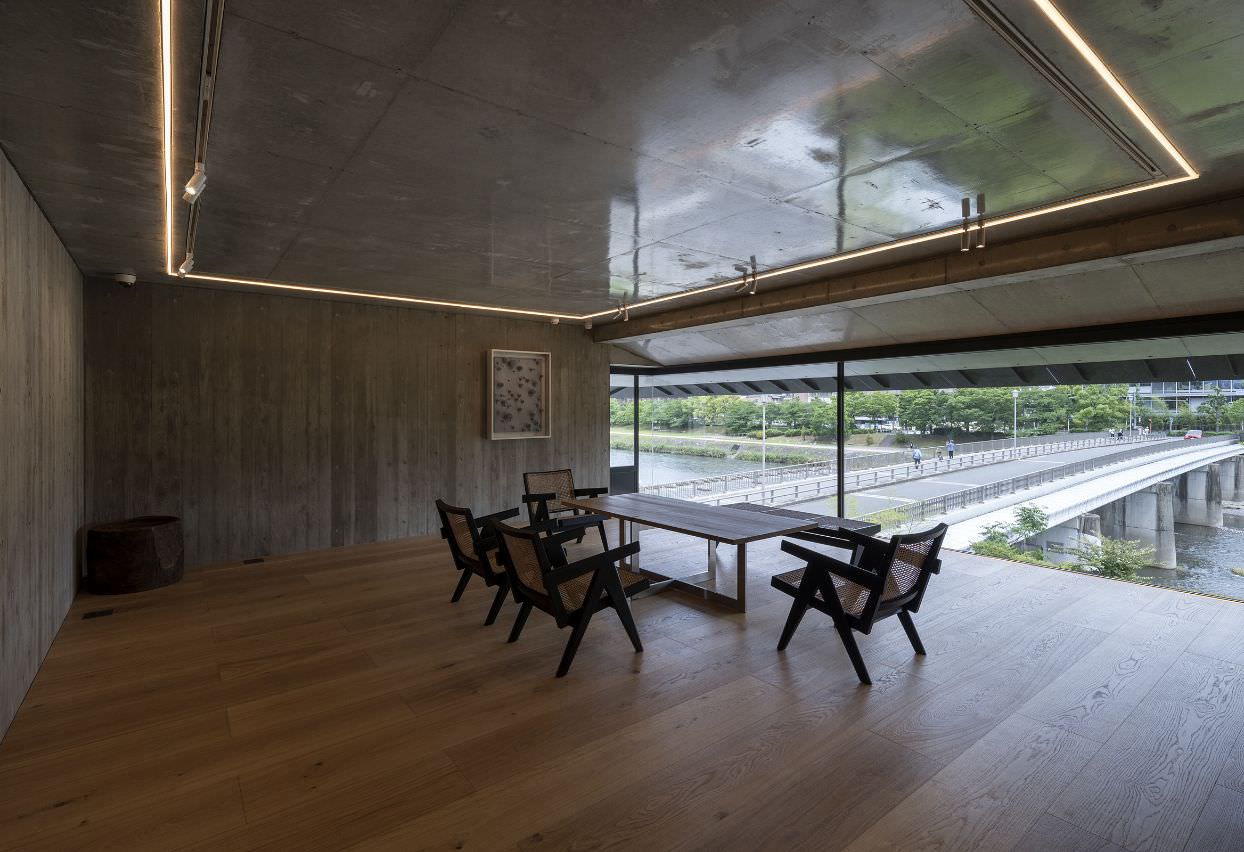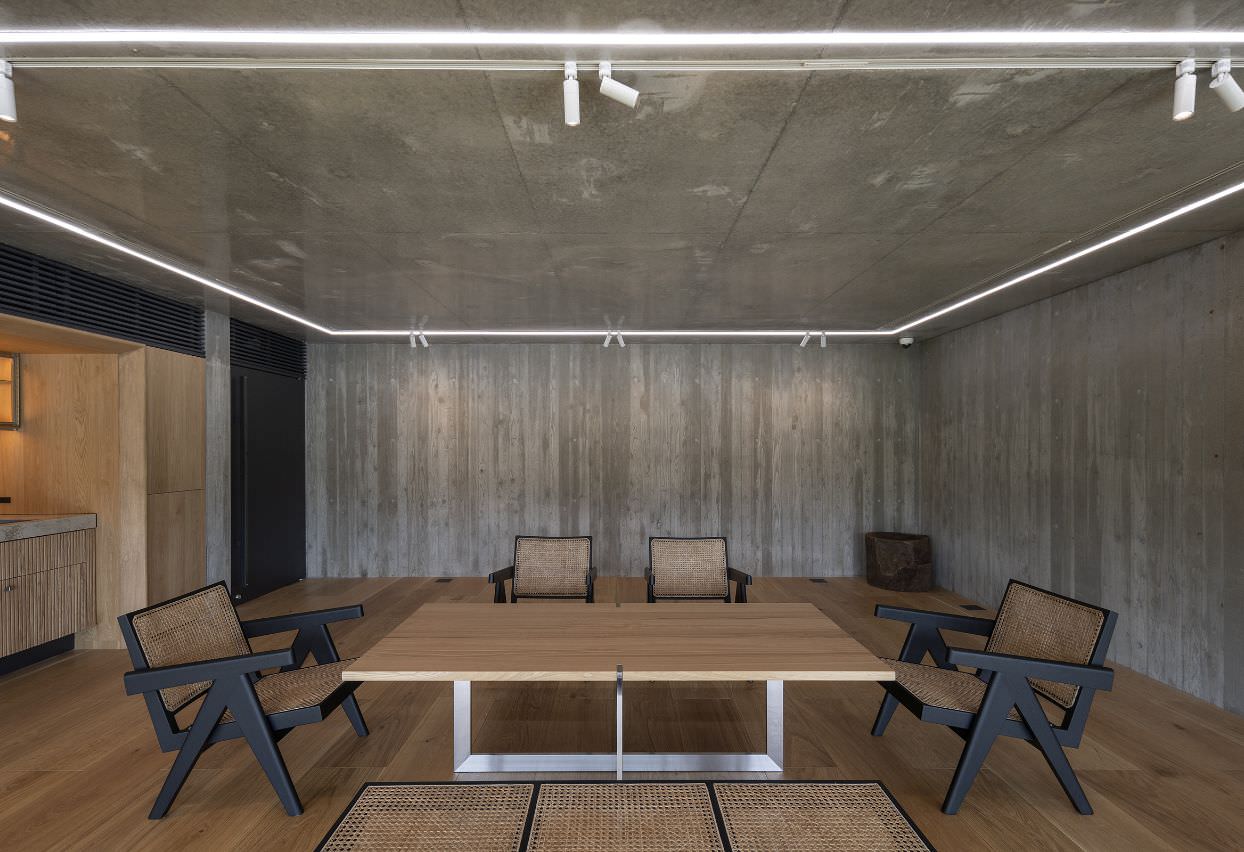 2F : Salon

14.09坪/高さ2,300mm
着席すれば、京都の四季を愛でつつ交流にも花がさく、ゆったりとしたサロン空間。

Seated in the spacious salon space, visitors can enjoy the four seasons of Kyoto and socialize with others.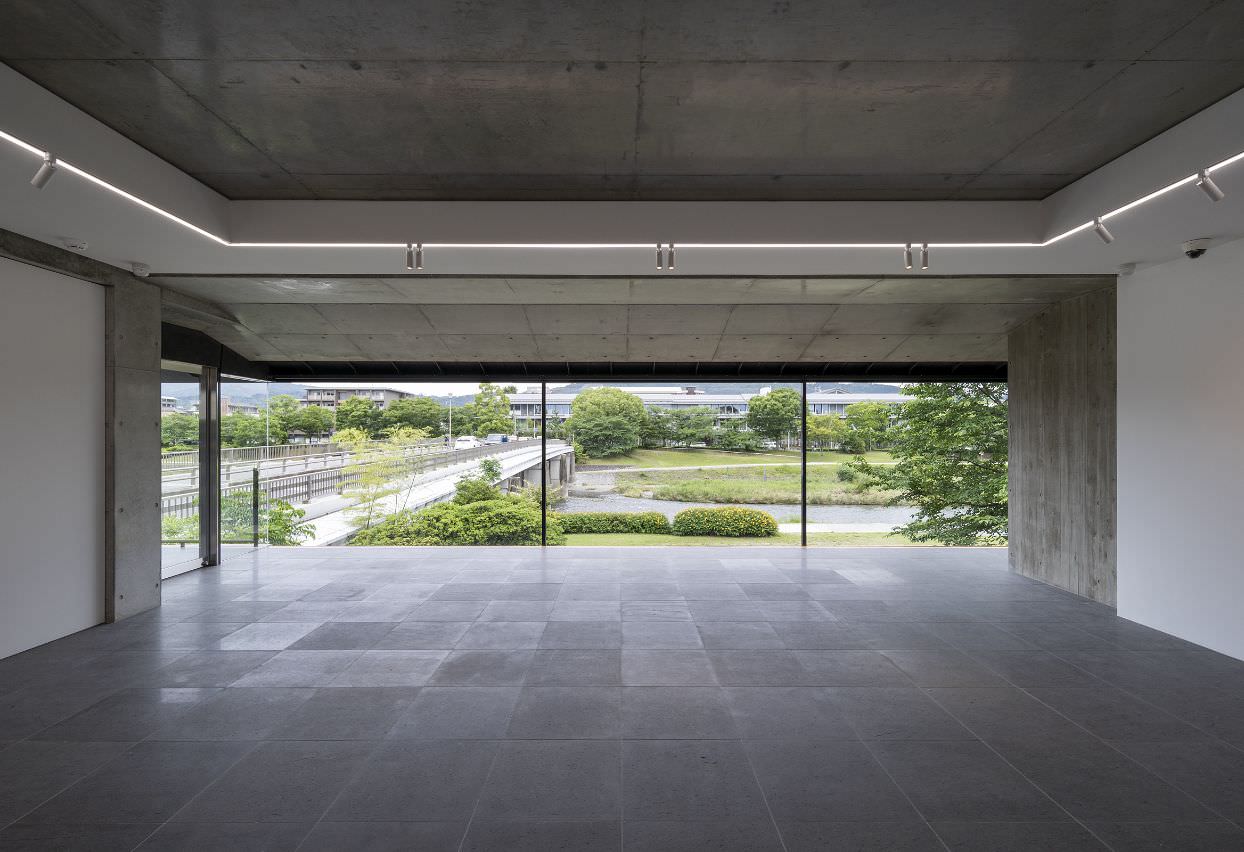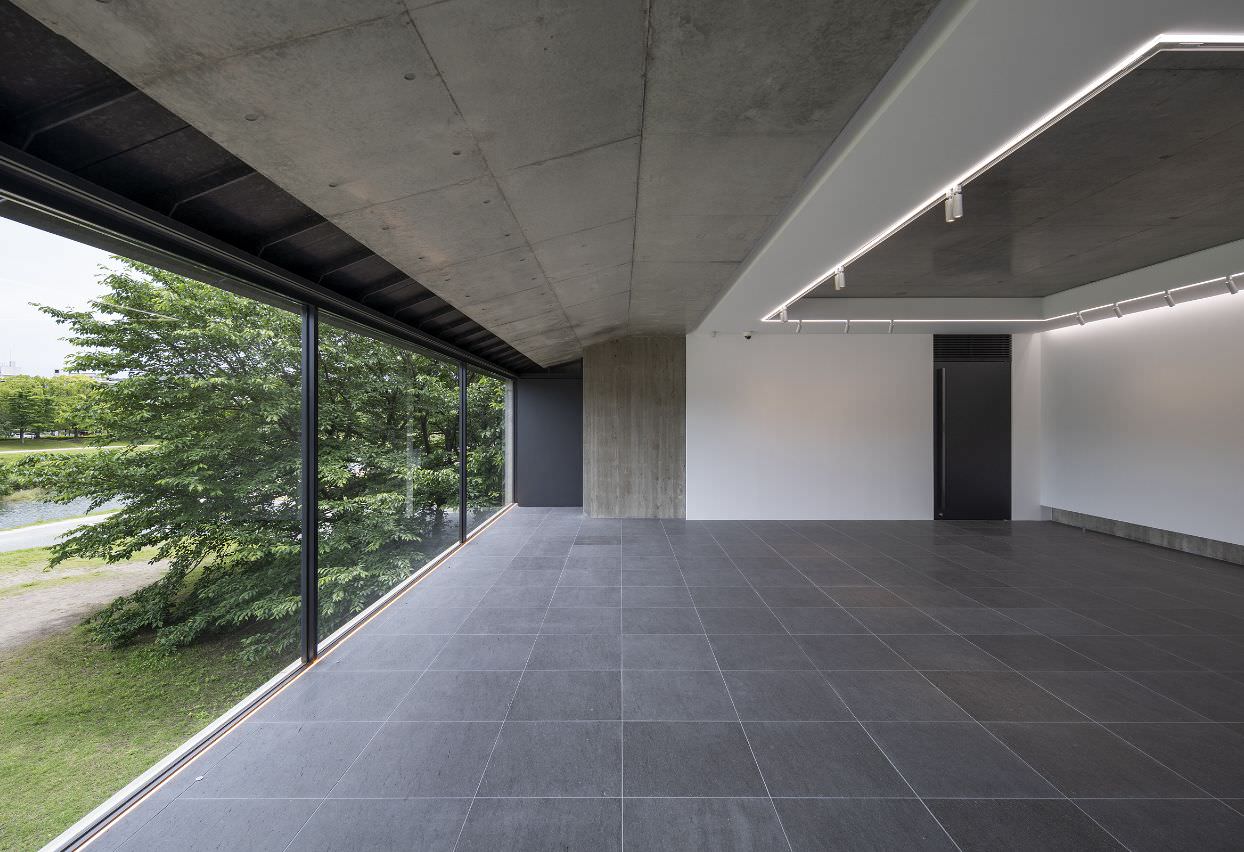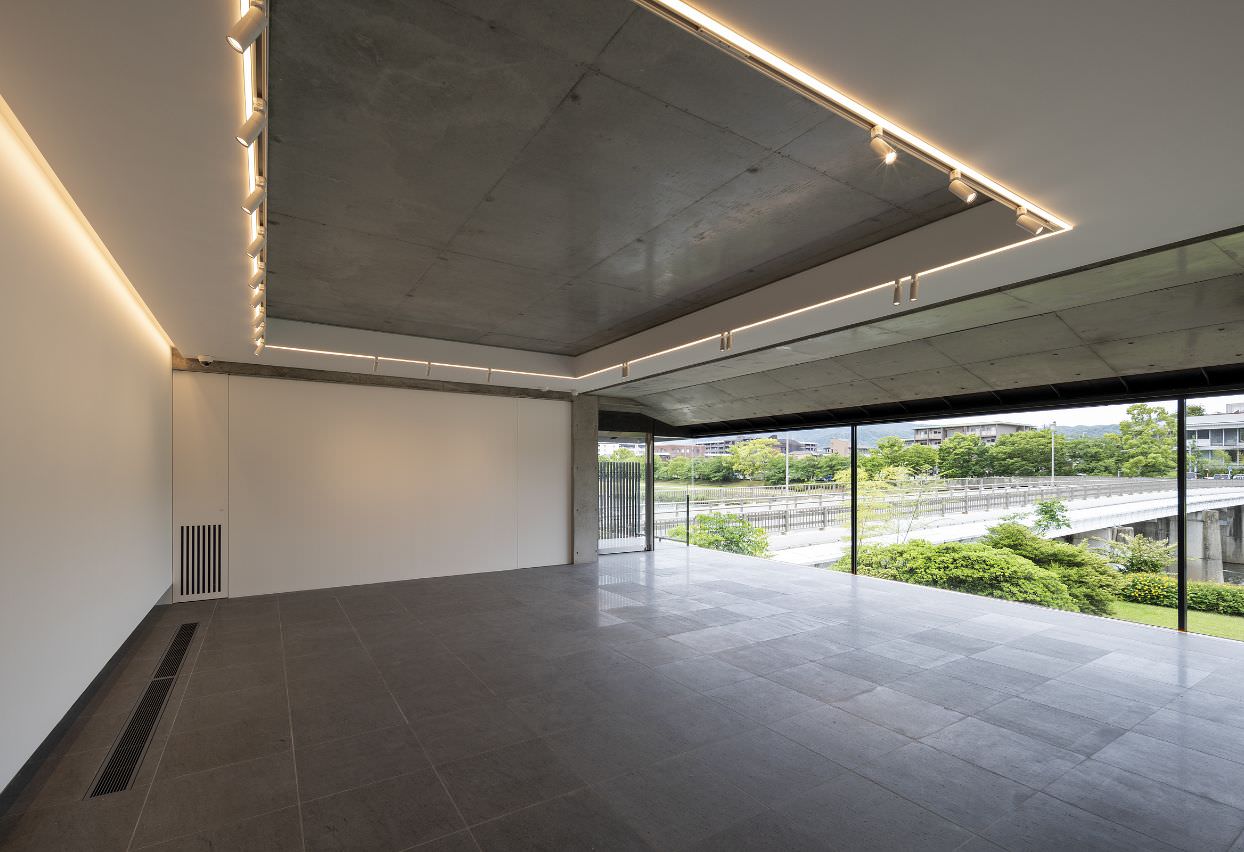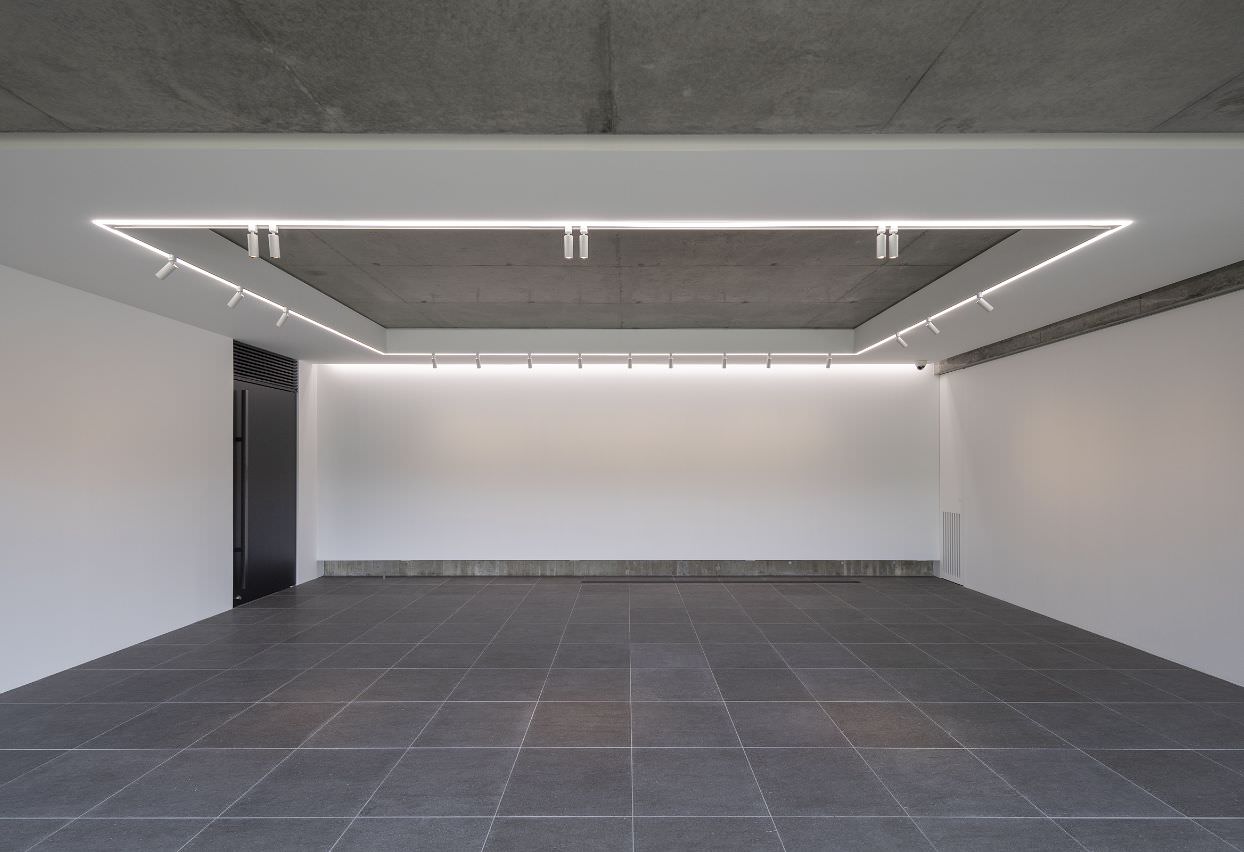 1F : Space

57.14㎡ / 17.29坪/高さ2,400mm
エキシビションスペースは、鴨川の風景からつながっているかのような空間が印象的。

The impressive exhibition space creates an optical illusion of being connected to the scenery of the Kamo River.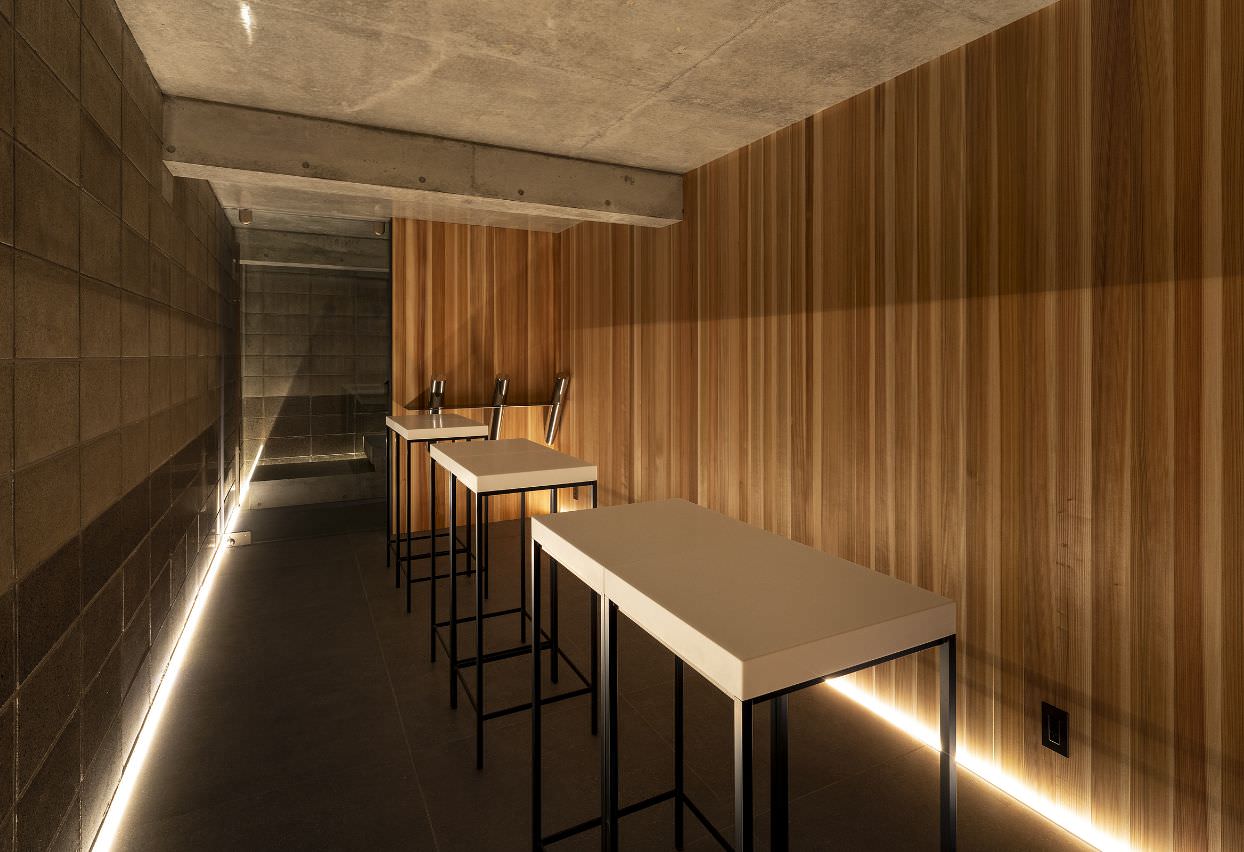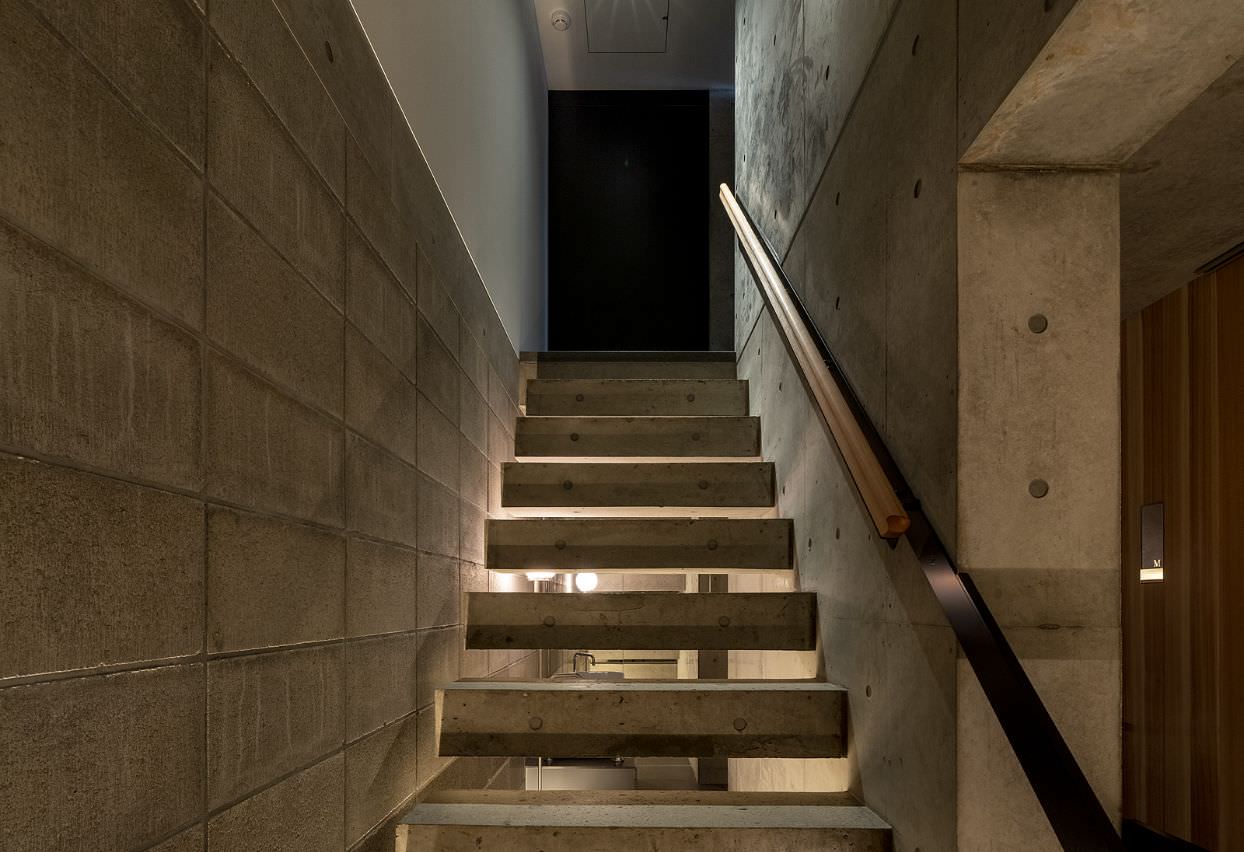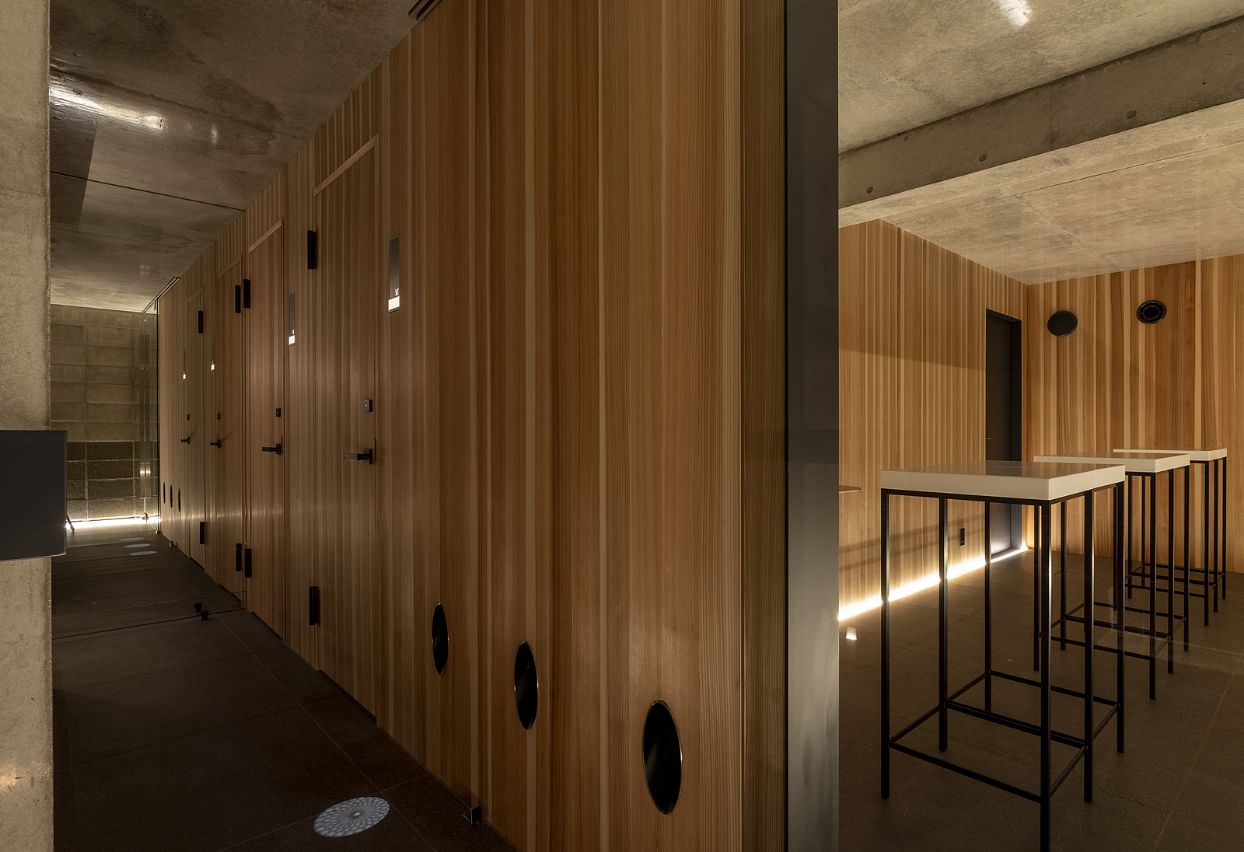 B1F : WC + Storage

23.81㎡ / 7.2坪/高さ2,450mm
ストックルームやドレッシングルームなどにも利用できる、プライバシー重視のフロア。

There is also a floor designed to be used as a stockroom or changing room to ensure guests' privacy.